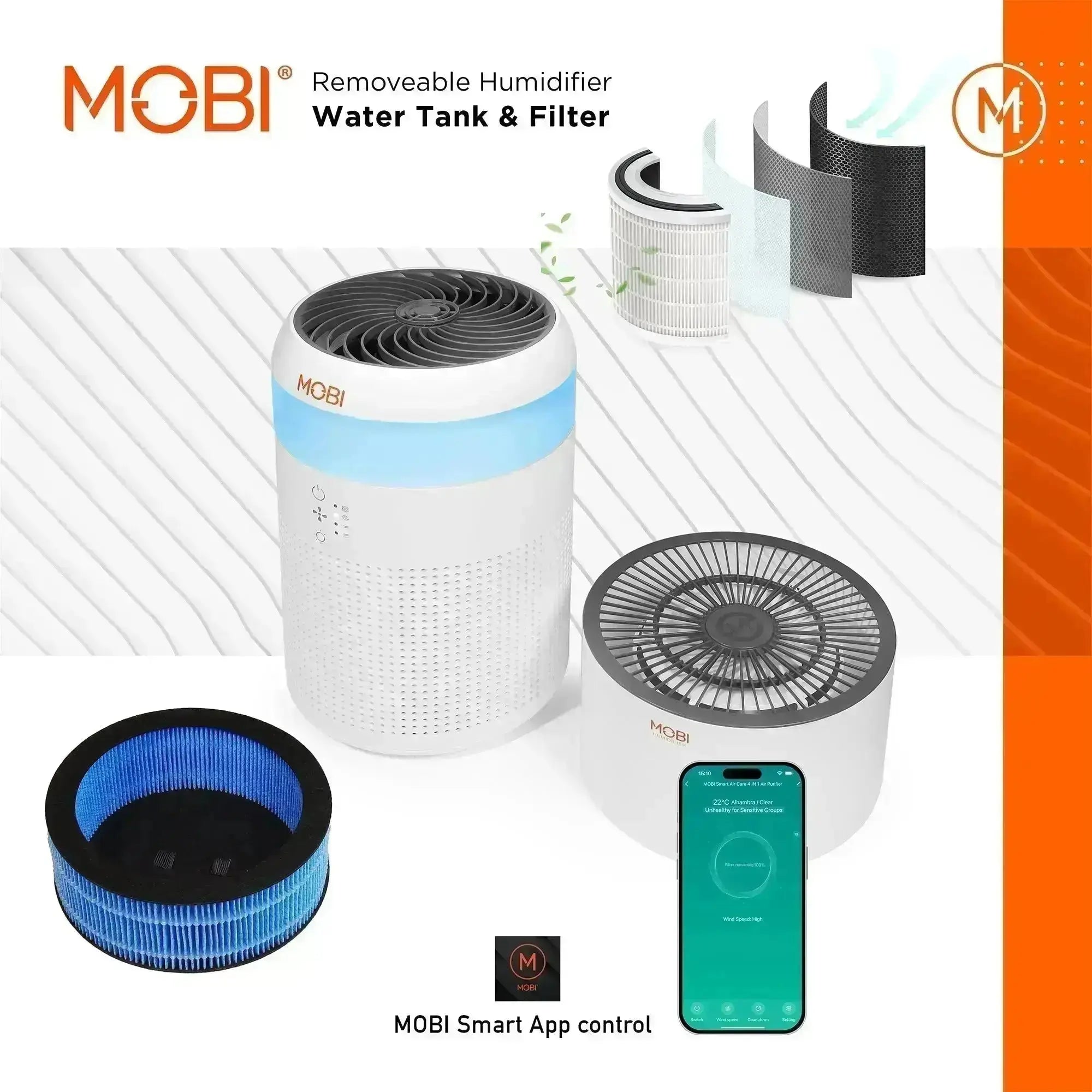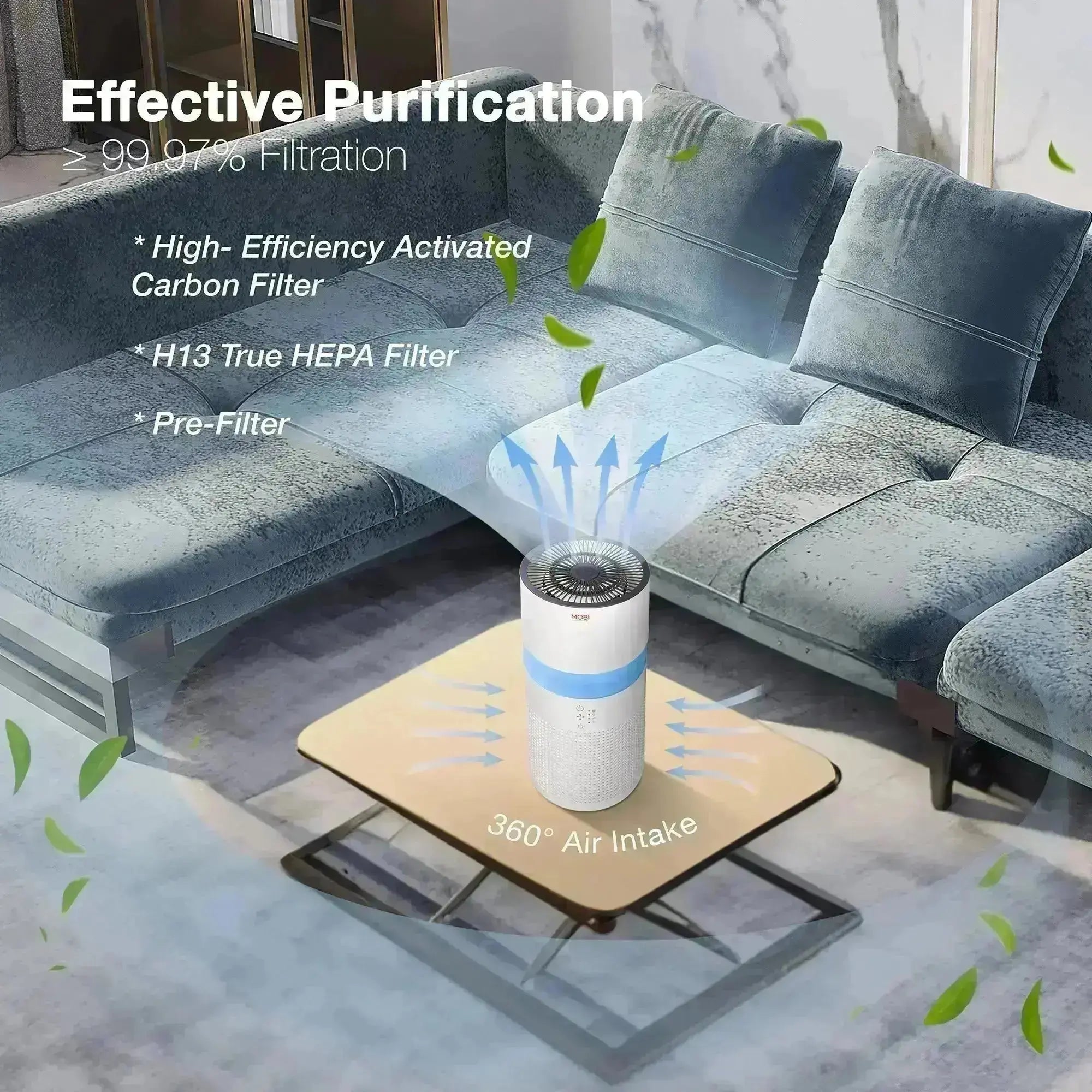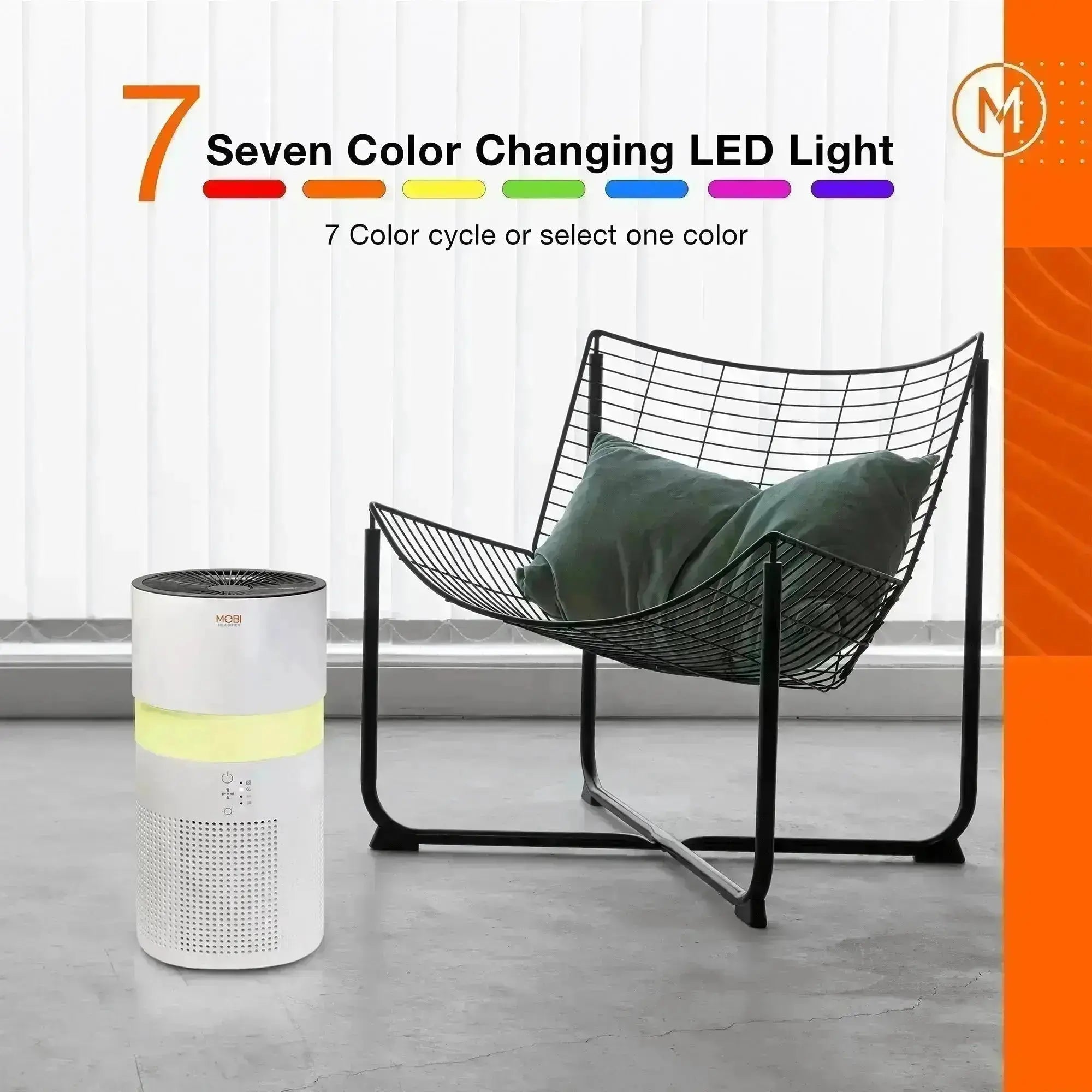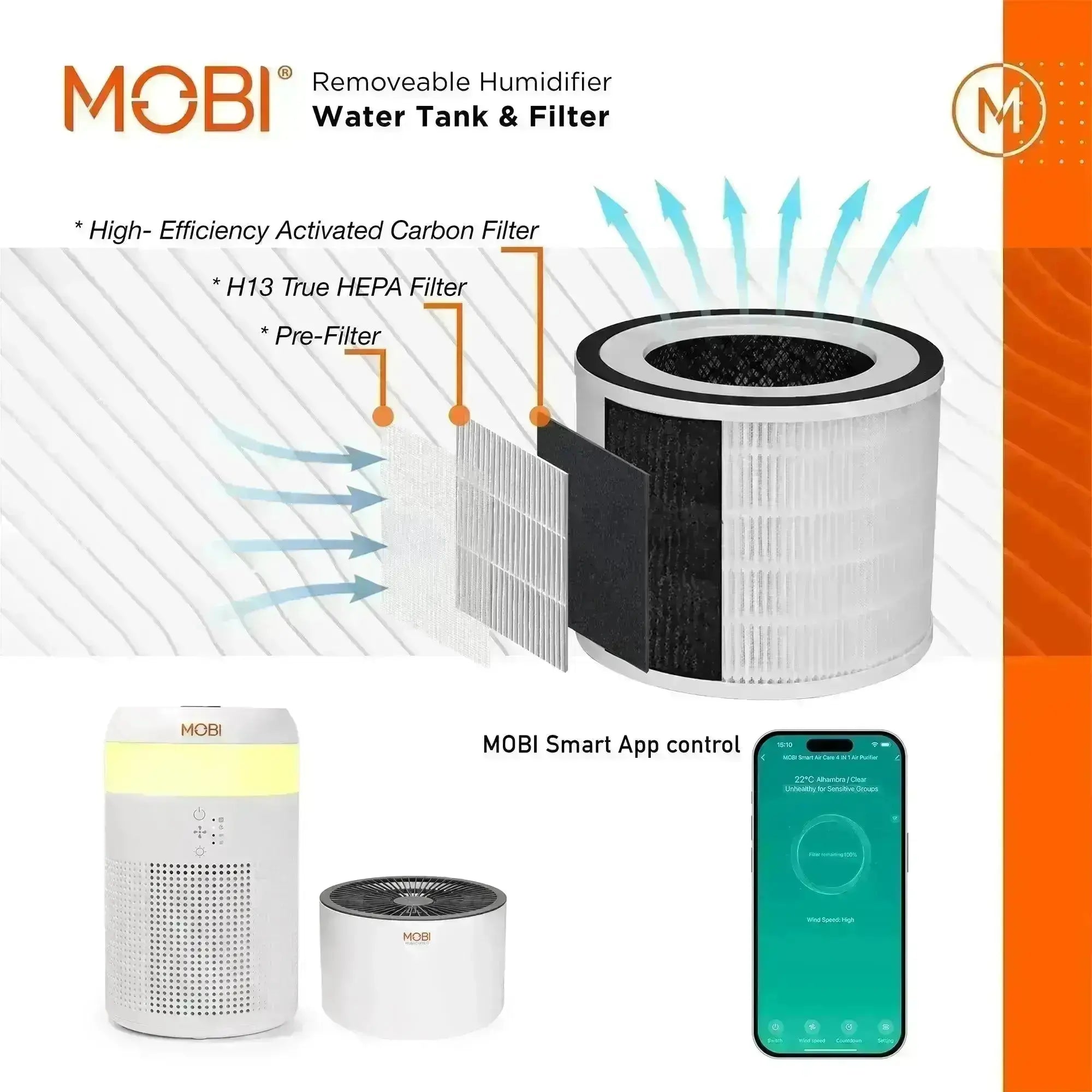 Air Care Smart 4 in 1 Air Purifier, Humidifier with Aromatherapy & Nightlight
---
This all-in-one device clears allergens, dust, smoke, and impurities, while maintaining optimal humidity levels for your comfort.
Key Features
3+2 STAGE FILTRATION - Breathe the difference with our top-notch Air Purifier and Humidifier, designed with an advanced 3-Stage Filtration System, including a Pre-Filter, Activated Carbon, and a HEPA filter. Our meticulously designed system effectively traps dust, absorbs odors, and captures 99.97% of airborne particles, providing you with an exceptionally clean and fresh indoor environment. Ideal for individuals seeking to enhance air quality. 

HIGH EFFICIENCY - Engineered for optimum performance, it boasts an impressive rate of 5x air circulation per hour, ensuring your indoor environment remains refreshingly clean and humidified. Perfect for those who value superior air quality, our High-Efficiency Air Purifier and Humidifier delivers fresh, purified air faster than ever before. Our device filters the air and refreshes a room up to 915 ft².

BUILT-IN HUMIDIFIER - Enhanced with a built-in humidifier utilizing a forced-air water tank method. This innovative feature ensures optimal humidity levels in your space, helping to maintain healthy skin, alleviate allergy symptoms, and protect wooden furniture. By evenly and efficiently distributing moisture throughout your room, it brings you not just purified, but also perfectly humidified air. Breathe easier and live healthier with our air care solution, meticulously designed for your well-being. Detachable humidifier features a 2-stage separate filtration system, for up to 30 hours on selected modes.

SLEEP MODE - Featuring whisper-quiet 24dB noise levels and no distracting display lights, ensures your restful night's sleep is accompanied by pure and humidified air. Ideal for those sensitive to air quality and noise, let our Air Purifier and Humidifier revolutionize the way you sleep.

NIGHT LIGHT - Transform your living space into a soothing equipped with a vibrant Night Light feature. Offering 7 unique LED colors, this feature adds a touch of tranquility to your home, enhancing your relaxation experience while purifying and humidifying your environment. Ideal for creating the perfect ambiance, our Air Purifier and Humidifier with Night Light ensures a healthier and more colorful indoor living.

AUTOMATIONS - Designed with a customizable 2,4 or 6 hour countdown timer. This intelligent feature allows you to program the device to operate according to your schedule, ensuring your space stays purified and humidified just when you need it. Perfect for those seeking convenience and superior air quality, the countdown timer automation provides hassle-free, fresh, and healthy indoor air.

AROMATHERAPY PAD - With the ability to add your favorite essential oils, you can transform any space into a calming oasis. Clean, humidified air infused with your preferred scents not only uplifts the ambiance but also promotes a healthier, more relaxing environment. Enjoy the magic of an aromatic sanctuary right in the comfort of your home.

APP CONTROLLED - Allows remote operation and compatibility with other MOBI Connect Smart WiFi home products. Add more units to anywhere in your home - living room, nursery, bedroom, guest rooms and more, all of which can be controlled with the MOBI Smart app available for iOS and Android.

FILTER REPLACEMENT ALERT - Keep your indoor air at its best with our smart Air Purifier and Humidifier, featuring a Filter Replacement Alert system. Our handy light indicator eliminates guesswork, notifying you promptly when the filter requires changing. This ensures your device operates at peak efficiency while maintaining the healthiest environment.
SMART HOME - Elevate your home's IQ with our versatile Air Purifier and Humidifier, now integrated with MOBI Smart App control for seamless, fingertip management of your indoor air quality. Paired with our diverse range of smart Wi-Fi monitoring cameras, door/window sensors, and water leak detectors, it becomes part of an all-inclusive home automation ecosystem. Additionally, our selection of home health diagnostic products further bolsters your home's safety and health measures. Ideal for the tech-savvy homeowner seeking a smart, safe, and healthy living environment, our Air Purifier and Humidifier with MOBI Smart App control makes intelligent home management a breeze.
Product Includes
1 Air Purifier
1 Water Tank for Humidifier
1 Air Purifier 3 Stage Filter
1 Humidifier Filter
1 Aromatherapy Sponge
1 Power AC Adapter
1 User Manual
This product is rated 5.0 of 5.0 stars.
It has received 1 review.